During last weekend together with friends we've decided to grab coffee and spend some time at the lake. Everyday, all of us work with different customers:
I take care of SaaS customers.
Magda spends her time talking to software house customers.
Michael deals with the problems of people who visit his friend's restaurant.
Three various branches of business. But they are connected in one aspect – customer satisfaction. All of us know that we should measure customer satisfaction, but there are so many different methods and types of satisfaction surveys, and everywhere there are different definitions for customer satisfaction. We've started to research this topic, and we'll show you the result of this analysis is this blog post. It will bring you closer to one of the most popular methods: Customer Satisfaction Score — CSAT.
What is Customer Satisfaction Score (CSAT)?
Customer Satisfaction Score (CSAT) is a type of indicator that shows how happy and satisfied your customers are with a service you provided. It's determined by providing surveys that include questions like: "How would you rate your experience with our tool?" or "How satisfied were you during the 14-day trial account?"
You sent a survey to 10,000 customers and 6,500 answered positively (4 or 5 points). So, your CSAT score is 65%.
To calculate your CSAT Score, take all answers of satisfied customers (answers with 4 or 5 points), divide it by the number of responses you got in the survey, and multiply it by 100.
How can a Customer Satisfaction Survey help you?
At first glance, this type of effort could seem unnecessary for you, but don't worry. At the beginning of our conversation* we also thought that the CSAT Score doesn't provide us with useful information. Ohh, how wrong were we!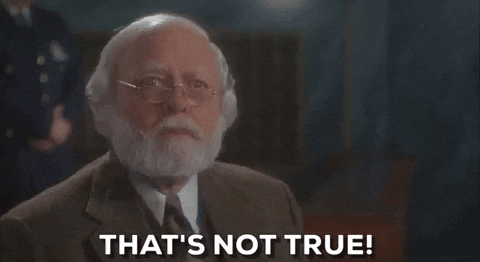 Just one single question can prevent you from the growth of the churn rate. CSAT Surveys let you determine the segment of unhappy customers who are more willing to resign from your products or services. Remember: the unhappy customer is synonymous with the growth of churn rate.
You can check which services work best for your customers.
Sending surveys regularly guarantees you constant feedback from the audience.
If you have a customer support team, then you can easily check how effective they are.

*(remember that this blog post arose because I've spent the whole morning talking with my friends about customer satisfaction and customer service).
Pros and Cons of Customer Satisfaction Scores
Everything has pros and cons, and customer satisfaction score surveys are no exception. Advantages of CSAT:
Preparing customer satisfaction score survey is not so hard and doesn't take much time, as it usually contains 1 or 2 questions
Small amount of questions increase the chance that the audience will be more willing to answer. The higher response rate is always welcome, right?
CSAT surveys allow you to get to know your audience better and check what customer expectations are.
This survey methodology is flexible. It means that you can easily match the grading scale. Everything depends on the style of the tone of voice which you use in everyday communication.
Measuring customer satisfaction is not easy, and you should be aware of some CSAT surveys disadvantages:
If your company works worldwide, it means you have customers from different cultures. Every culture has its own rights and beliefs, and you can find yourself in a situation when the same question will be understood differently, affecting the final results of your survey
It is subjective. For one person, the term: "satisfying" means that product is perfect and doesn't have any weaknesses. When this type of customer gets a CSAT survey, they will mark the overall product as a 3 or a 4. They don't have any bad intentions, but you will understand it completely differently and spend the whole night thinking about it: "What is wrong with my service, why did he mark our company only for 4 points?".
People could remember the last touchpoint with your company. If it wasn't fine, then by sending a survey you give them a weapon to speak whatever they want. They will forget that generally everything works as good as it's possible. For them, this one wrong moment is so memorable that they will mark your services not too high.
Examples of Customer Satisfaction Score Surveys
Below you will find some examples of different customer survey satisfaction surveys. As you can see, this type of activities is applied by both huge companies and small businesses which provide various services.
---
---
---
If you want to have happy customers, then just listen and cooperate with them. Improving customer satisfaction is a good way to improve your customer loyalty.
"When it comes to customer loyalty, some customers might be motivated by more practical concerns (such as discounts and special offers), while others prefer less tangible benefits – like high-quality, personalised service. That's precisely why it's worth to ensure a proper experience and support, and why it matters not only for your customers – but your business as well. In fact, if you truly want to boost customer satisfaction and loyalty, you should consider developing your own loyalty scheme and treat it as a central element of your customer relationship management efforts. With the right tools (such as dedicated mobile apps) – loyalty programs are an investment that's likely to pay off in the long run, as it allows you not only to take your customer relationships to the next level, but also make mass personalisation possible, and provide you with valuable data on your customers' behaviour throughout their whole journey, no matter the channel they use."
Emil Waszkowski
Head of Consulting at Future Mind
We've finished our coffee. And while watching a beautiful sunset, we've decided that customer support is always important. I don't think that's going to change.
CSAT scores aren't the only way to check if your customers are satisfied. You can also use a Net Promoter Score (NPS). Find our more: 5 Tips How to Improve Your Net Promoter Score