Anna has bought a pair of shoes in a popular online shop. She wasn't at home when the delivery arrived so she asked her flatmate to open the package, check if everything is alright and to take a photo – she couldn't wait to see it.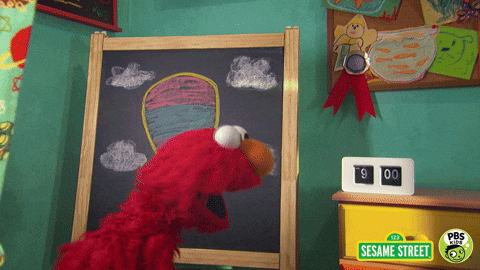 Unfortunately, the shop made a mistake and sent her a pair in the wrong size. Anna wants to get the right size as soon as possible, and she decides to contact customer service to solve this issue. She sent them a message on Facebook messenger – it seemed to be the most straightforward way as she was outside, with no access to a computer and didn't want to make a phone call at the moment. Hours pass, no answer. She called their call center and had to explain the situation once again – a representative didn't read the message. Anna is asked to download a reclamation form from the website, fill it and send it via email. She does it and has to explain everything for the 3rd time. She decided to buy a new pair in another shop.
The online shop didn't lose a client because someone sent her a wrong pair of shoes. It lost a client because customer service was unavailable, distributed and unhelpful. And it failed to provide omnichannel customer support that modern customers take for granted.
What is omnichannel customer service?
Years, decades ago, customer service was pretty straightforward. Unhappy clients could come to a shop or call a call center, even sending emails wasn't obvious. Nowadays, with so many communication channels, customers expect companies to be able to reply to their emails, messages left on social media, instant messengers, live chats, and contact forms. If they call or visit a shop after exchanging messages, they're too often disappointed to find out that customer service representatives have no clue about the issue and ask for all the details over and over again.
Customers expect unified support across different online and offline channels and companies that are reluctant to provide it, lose clients. Omnichannel is an approach when customers receive fully integrated, holistic customer service, no matter what communication channel they use. It's no longer a novelty, but a necessity. According to the report from Aspect Software, companies that introduce integrated customer experience, achieve 91% greater year-over-year customer retention rates.
Omnichannel Customer Service vs Multichannel
Omnichannel is often confused with multichannel, which is also a modern approach in marketing, sales and customer service, but there is a fundamental difference between them. In multichannel, customer service is widely available. Digital-savvy customers can call a contact center, send an email, tweet, fill the form, use a live chat or a messenger. In each case, they make sure their messages will be answered and issues solved. In marketing, multichannel means that a brand is present in many different online and offline places. However, in multichannel, each channel is treated separately. If you call a customer service rep and then send an email with additional details, both pieces of information will unlikely be automatically connected.
Omnichannel, on the other hand, means that all the communications channel and connected, integration and the information flow between them is flawless. Multichannel is easier to achieve, but we always recommend to take an effort, invest in the right tools and provide seamless omnichannel customer support. To facilitate it, we've gathered the most tips on how to do it.
How to Rock Omnichannel Customer Service
1. Pick the right channels
Omnichannel means you need to be where your customers are. Not everywhere. That's why the first step is always to choose the channel wisely. When you started a business, you must have conducted market research that should have included the channel preferences of your customers. If you don't have enough relevant data, you need to get it. Analyze how customers usually contact you, create surveys and personas, find demographic data. You may realize that your audience is reluctant to call but happy to use Facebook Messenger. Or it is the email that is their primary communication channel. Or both.
2. However, be agile
Even if you've made an informed decision about the channels and communication strategy for each of them, it doesn't mean you have to stick to it whatever happens. New social media and communication methods emerge, and users' preferences change as they move from one platform to another. Agility also requires a smooth information flow between different departments. Sales, marketing and customer support can't work in silos but share relevant information and help each other to provide omnichannel customer support. If it requires reconstruction of traditional roles and departments, let it happen. Otherwise, your company won't meet the needs of customers.
3. Let technology help
As mentioned at the beginning, sales and customer support used to be much more straightforward than one. No one heard about neither omni- nor multichannel. In fact, salespeople operated in a single channel – if there was an issue, clients came to the same shop where they had bought an item. Customer service didn't require sophisticated technology. Even if it did – such technology wasn't available. Modern customer support is a different story and without digital tools, it would be impossible to keep on track with all the communications channels. Therefore, to make omnichannel customer support efficient, you need to use at least some of the tools such as:
CRM – Customer Relationship Management software, often a must-have to keep track with users' contact information, purchase history, and other relevant data,
Marketing Automation platform – to automate repetitive tasks and provide personalized customer support,
Email marketing platform, if the email is among your customer support channel.
Call center software, preferably cloud-based that can be easily integrated with other tools, if your customers prefer to call.
Analytics and data visualization platform to analyze the results, quickly find bottlenecks and pain points in order to improve the overall user experience.
Live chat – a widespread and simple customer service tool, usually a small pop-up window in the bottom right corner that connects customers and customer support rep immediately.
Chatbot – a fully automated live chat that, unlike even the most efficient person, can talk to thousands of customers at the same time and is available 24/7.
If this list makes you feel overwhelmed and you're afraid of the potential cost and time you need to spend with them, we have good news. If you choose the right providers, the majority of these tools can be integrated. Besides, time spent on setting them up is an investment because thanks to the automation you'll save a lot of time later.
4. Focus on mobile
In 2019, over 40% of online transactions are made on mobile devices and 80% of internet users own a smartphone. These numbers speak for themselves – companies that ignore the mobile channel are among the first that lose clients. It doesn't concern marketing and sales only. After all, people who search and buy on mobile also seek customer support on mobile. The right omnichannel strategy must take it under consideration and put mobile customer experience in the center.
For example, if your clients are avid Facebook and Messenger users, they're most likely mobile-oriented, as 96% of Facebook users access the platform from a mobile device. One of the best ways for the business to be available for its users there or to reach them is to integrate Zowie with Messenger and turn it into a powerful customer support tool. Whenever an issue is too complex for even the smartest AI-powered bot to solve it, Zowie can automatically and fluently redirect a customer to a customer support team member.
5. Improve response time on each channel
Customers are impatient. They consider social media the new telephone and don't understand why they can get a fast answer on the phone but a response time on social media is slow, especially when they don't like to call. According to the report from The Social Habit, 32% of customers expect a response within 30 minutes, even on nights and weekends and we predict this number to grow. Businesses that ignore the social media channel in their customer support, will likely face a higher churn rate and lower customer happiness. The abovementioned chatbot, available 24/7 and able to talk to an unlimited number of customers at the same time, is an answer to this issue. Together with smart email automation and efficient call center, it highly increases your chances to rock omnichannel customer support.
Key takeaways
Omnichannel is an integrated, holistic approach to customer service, which means being available wherever customers are and expect the company to be there too.
However, in contrast to the multichannel approach, channels can't work in silos, but information needs to flow between different channels and company departments (usually marketing, sales, and customer support) and each channel must provide the same customer experience quality.
Omnichannel customer support is a necessity, not a novelty.
You'll rock omnichannel customer support if you pick the right channels, be agile, use the right digital tools, focus on mobile and improve response time on each channel.